Careers

Careers Curriculum at St Maria Goretti
If you are interested in joining our group of volunteer career champions and would be willing to talk to our pupils about your business, career or role, please contact the school office.
At St. Maria Goretti, we believe that our pupils should have opportunities to engage with local and national businesses and develop skills related to careers for the future. By inviting visitors from all walks of life to discuss their careers, education and skills into our school and explaining the 'real-world' relevance to the skills taught throughout the curriculum, we aim to raise the aspirations of our pupils.
We recognise that vocations are a calling from God to serve and acknowledge that our pupils will have changing aims and goals for their future. By enabling our pupils to engage with employers and employees from all sectors, we aim to offer opportunities for all pupils to understand the vast opportunities that are available to them in the future.
As part of the Stoke on Trent Opportunities Area, we have joined the Primary Careers Project which aims to 'Improve the choices young people make - Making sure there is a pipeline of highly qualified young people in Stoke-on-Trent who can contribute to a skilled workforce.'
Through the project we will support our pupils in developing the Eight Essential Skills from the Skills Builder Hub: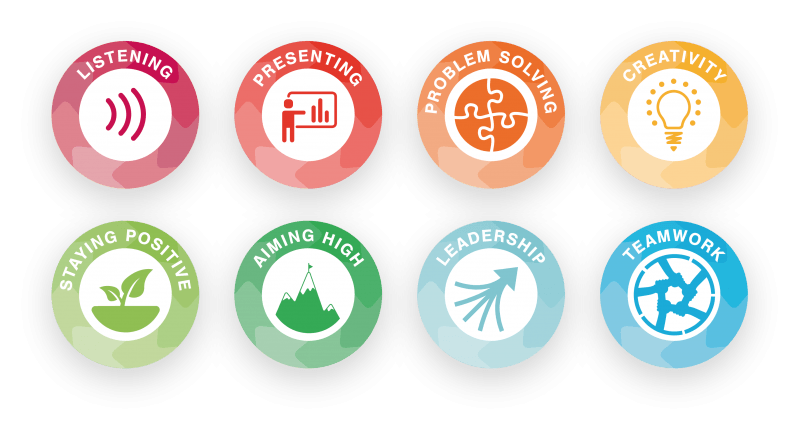 Our Career Partners