STEM
Phizzing with excitement
Furnished with special desks and stools, the facilities include resources for experiments, a microscope, magnifying glasses and even an anatomical face and skulls. Pupils can get hands-on with a range of investigative work to learn about everything from liquids and solids through to light refraction and electricity.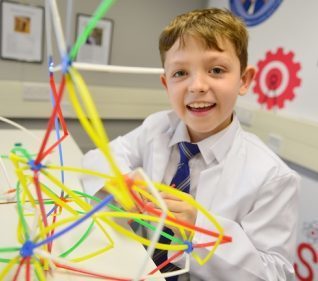 Practical science is at the heart of what the Ogden Trust is trying to bring to primary education.
"I feel like a proper scientist wearing a lab coat. It's exciting. The lab is really good."
Victoria Sarosiek, aged 9
"My favourite one so far has been identifying fingerprints."
Jamie Kettle, aged 10
Science leader at the school, Emily Royall, who has become a science influencer with the local opportunities area forum, is encouraging even the youngest pupils to believe they can be scientists as they take part in their weekly science lessons dressed in their lab coats and exploring their dedicated lab. "The key thing is to get children to lead their own learning," explains Emily. "It's important for them to have a question to investigate, rather than just saying 'this is what we are going to do'."
"I'm trying to involve parents in lessons as well, continues Emily. "We want to inspire the children to think about science, technology, engineering and maths-related careers." One parent at the launch event commented, "I try to encourage my son to do things and solve problems at home, so it's great to see these opportunities at school."
The lab – based in a former community room – will not only be used for science lessons at the school; other schools in the Ogden Keele Primary Partnership will also get to benefit from time in the lab. The space will also be used to deliver primary teacher CPD.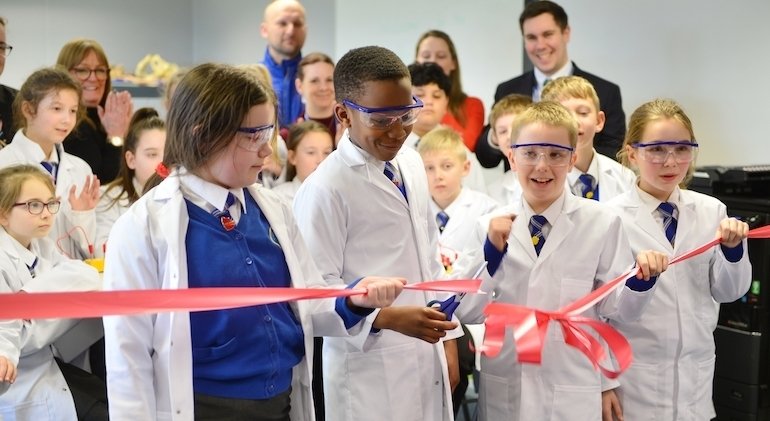 St Maria Goretti match-funded the development of the Phiz Lab to include a Pi café next door, with Raspberry Pis provided by UKFast. The headteacher at the school thanked everyone who made this development possible: "Thank you to all our partners who have contributed to and supported the project, including the local authority, Keele University, The Ogden Trust and UKFast. This Phiz Lab will encourage our pupils to pursue a career in STEM."
"Science is more fun here, because there's more space for working and better equipment".
Thomas, Year 5. Thomas had his chosen quote by Thomas Edison selected to be printed on the wall of the Phiz Lab (through a competition) with local company Wavemaker: "Just because something doesn't do what you planned it to do doesn't mean it's useless"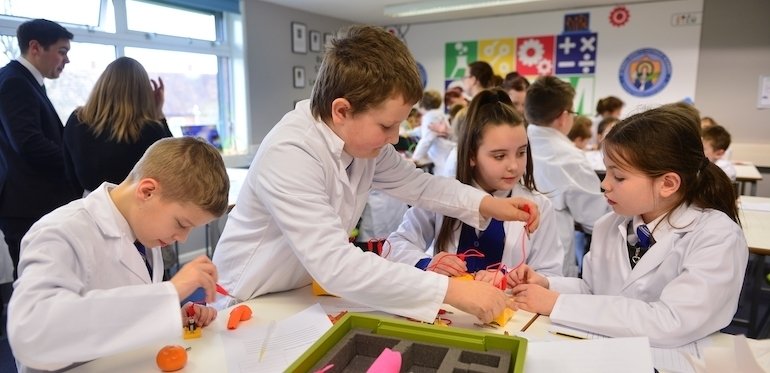 The Phiz Lab opening was reported in Stoke Sentinel.
Photo credits: The Sentinel
STEM Event Photos at St Gregorys