Mrs Cooper introducing the class Author
FS1
Nursery
Welcome to Nursery at St Maria Goretti
Nursery Staff: Mrs Stone, Mrs Bowyer, Miss Preece
Dear Parents - Welcome to FS1
Settling in presentation - Autumn 2020
Our Class Author – Mick Inkpen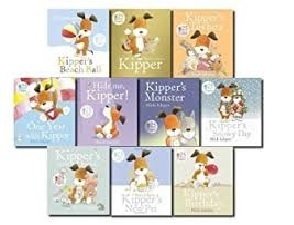 Summer Reading Challenge
Please take a look at the information on the attachment below regarding the library's Summer Reading Challenge. We can't wait to hear about your reading adventures in September!
Our Learning - Autumn Term 2020-21
Religious Education: This term we will be learning all about:
Creation

God The Father

God's Family

Advent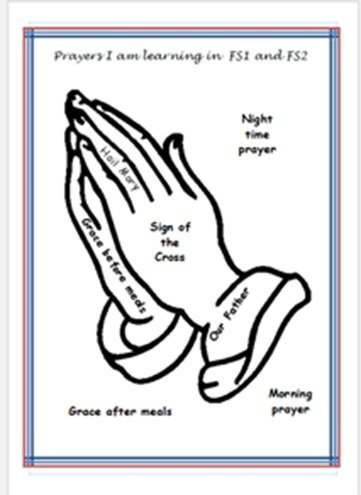 Personal, Social and Emotional Development
We will be learning to
Aware of own feelings, and knows that some actions and words can hurt others' feelings.

Confident to talk to other children when playing, and will communicate freely about own home and community

Seek out others to share experiences
Physical Development:
We will be learning to
Show control in holding and using jugs to pour, hammers, books and mark-making tools.

to use three fingers (tripod grip) to hold writing tools

Imitate drawing simple shapes such as circles and lines.

observes the effects of activity on their bodies
Communication and Language:
We will be learning to
Follow simple instructions

Listen to our adults and our friends

to understand 'why' and 'how' questions

Build up vocabulary that reflects the breadth of our experiences.

Uses talk in pretending that objects stand for something else in play, e,g, 'This box is my castle
Literacy
We will be learning to
Suggest how the story might end.

Listen to stories with increasing attention and recall.

Describe main story settings, events and principal characters

Distinguish between the different marks we make

Gives meaning to marks as we draw and paint
Maths Number
We will be learning to
Make comparisons between quantities.

Use some language of quantities, such as 'more' and 'a lot'. •

Know that a group of things changes in quantity when something is added or taken away.

Recite numbers in order to 5 and then 10.

Know that numbers identify how many objects are in a set.

Represent numbers using fingers, marks on paper or pictures.
Maths Shape, Space and Measure
We will be learning to
Understand some talk about immediate past and future, e.g. 'before', 'later' or 'soon'

Show interest in shapes in the environment

Begin to talk about the shapes of everyday objects, g. 'round' and 'tall'
Understanding The World
We will be learning to
Understand that they have similarities and differences that connect them to, and distinguish them from, others

Talk about significant events in our own experience

Show interest in different occupations and ways of life

talk about some of the things they have observed such as plants, animals, natural and found objects

Show skill in making toys work by pressing parts or lifting flaps to achieve effects such as sound, movements or new images.
Expressive Arts and Design
We will be learning to
Tap out simple repeated rhythms

Use various construction materials

Engage in imaginative role-play based on our own first-hand experiences.

Uses available resources to create props to support role-play
Important information:
We are asking that all children bring in a water bottle to school every day. Please can this be clearly named and the children will be able to access their drinks as they want them throughout the school day.
We love to learn outside in ALL weather! So please ensure that your child has a waterproof coat and wellies in school at all times so they do not miss out. Please ensure that your child is in a warm coat with gloves and a hat available at all times.
Accidents happen, so it is important that all children have a spare set of clothes along with wet wipes in a plastic bag, named and on their pegs.
Please ensure that you read with your child at least 3 times per week and that you sign and comment in their reading diary when you do so.
Our PE kit is the school blue jogging trousers and school sweatshirt. We will notify you of our PE day later in the Autumn term.
Pupils MUST use a book bag to transport books and homework to and from school. Large rucksacks will not be allowed due to lack of storage space.
Phonics Websites:
https://www.phonicsplay.co.uk/
https://www.youtube.com/channel/UCP_FbjYUP_UtldV2K_-niWw
Maths games:
https://www.topmarks.co.uk/Search.aspx?Subject=16&AgeGroup=1
https://www.bbc.co.uk/cbeebies/shows/numberblocks
Oxford Owl – videos to help you support your child with their learning at home:
https://www.oxfordowl.co.uk/parent-how-to-videos/
Tapestry:
| Name | |
| --- | --- |
| FS1 - Home Learning - wc 13.7.2020.pdf | Download |
| FS1 - Home Learning - wc 6.7.2020.pdf | Download |
| FS1 - Home Learning - wc 29.6.2020.pdf | Download |
| FS1 - Home Learning - wc 22.6.2020.pdf | Download |
| FS1 - Home Learning - wc 15.6.2020.pdf | Download |
| FS1 - Home Learning - wc 8.6.2020.pdf | Download |
| FS1 - Home Learning - wc 1.6.2020.pdf | Download |
| FS1 - Home Learning - wc 18th May 2020.pdf | Download |
| FS1 - Home Learning - wc 11th May 2020.pdf | Download |
| FS1 - Home Learning - Week Commencing 4th May 2020.pdf | Download |